Incorrect sun protection labelling – product recall
Dear Customer,
We regret to inform you that during the quality control of our range of goods, we found that part of the Schöffel collection for Summer 2021 and Winter 2021 was given the incorrect UPF (Ultraviolet Protection Factor) sun protection figure. This means that the stated UV figures are not reliable. Apart from the incorrect UV figure, the goods have the usual high quality that you know and expect from Schöffel. The problem, which we very much regret, goes back to some errors in measurement on the part of an internationally renowned laboratory services provider. We take the process extremely seriously and, as a consequence, have developed and tightened up our testing procedures.
As a premium manufacturer, the quality and safety of our products is of the utmost importance to us. We want to you to be able to rely on us – even, and especially, if a mistake has been made.
So we are contacting you now to inform you that you are welcome to return the textiles in question to the retailer you purchased them from. The retailer will provide you with a credit note for the purchase price of the goods.
You can find out whether your Schöffel product is affected by the incorrect labelling using the item number and the query provided below. You will find the item number on the attached care instructions.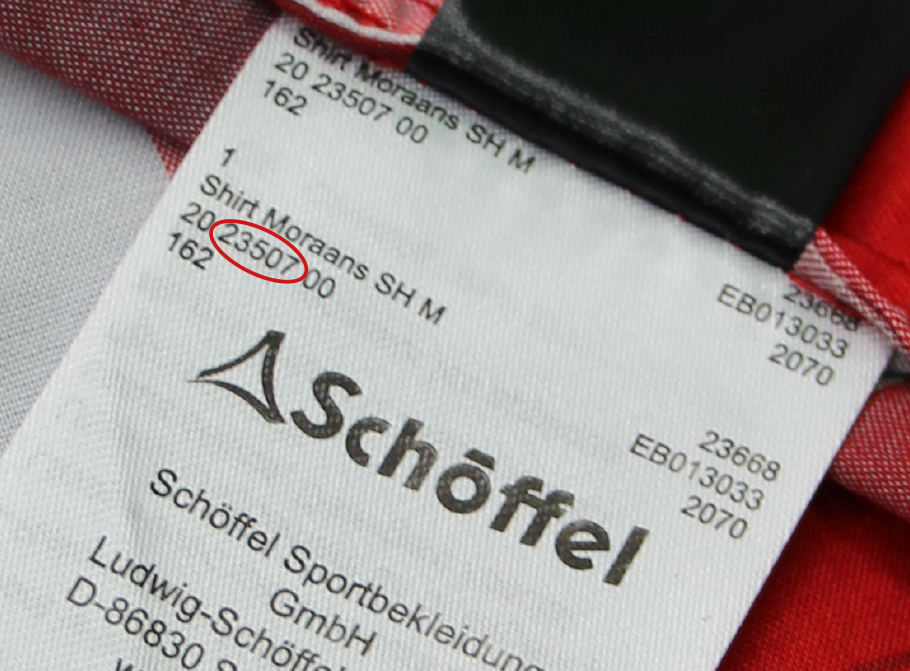 We very much regret that this labelling error has occurred, but we must, of course, respond to even the slightest indication of a quality-related incident. Because when it comes to quality and reliability, we at Schöffel know no compromise.
Your Schöffel Team
Check here to see if your Schöffel product is affected: